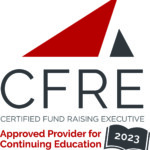 2022/2023 Meeting Schedule
MIPGC offers seven educational breakfast meetings and an annual conference each year.  The 2022/2023 schedule is provided below to showcase the types of monthly topics covered.

In person Networking and Coffee – 8:00 – 8:30AM – As a member/guest you are welcome to stop by La Mie Bakery and grab a complimentary beverage and pastry prior to coming to the Playhouse.  At checkout simply let the cashier know you are with MIPGC.  La Mie Bakery, 841 42nd Street, Des Moines, IA 50312.  (515) 255-1625
Education Program – 8:30 – 9:30AM – Regular monthly meetings of the MIPGC are held at the Des Moines Playhouse, 831 42nd Street, Des Moines, IA 50312.  Enter from the east entrance and take the stairs or elevator to the second floor. Meetings take place in the West Lobby (facing 42nd Street).
September 27, 2022 – Lessons Learned: Case Studies in Planned Giving in Our Community
Join us for a conversation with three experts who combined have seen it all! As a panel, they will discuss a few cases and offer anecdotes about the logistics, the storytelling, the relationships, the stewardship, when things go right or wrong, and the lessons we can all learn together. The panel will include our very own:
Johnne Syverson, CFP®, AEP®, CAP®
Joan Bindel MBA, CFRE
Ryan Crane, CAP
October 11, 2022 – MIPGC Annual Fall Conference
CLICK HERE for conference recap!


November 22, 2022 – Bring your topics, your issues, and your materials!
Workshop your printed materials and talk candidly about what is going on in your world.
We will have the space set up for small group discussions of 3-4 people at each table, and we will rotate.

January 24, 2023 – Santa Delivers Secure Act 2.0: QCDs to CRTs and CGAs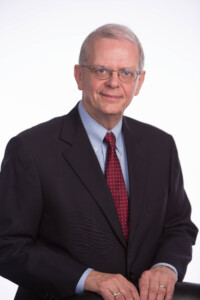 This presentation by our own Johnne Syverson, CFP, AEP, CAP will cover one of the newest opportunities in planned giving:  qualified charitable distributions (QCDs) for life income gifts (CRTs and CGAs).  He will cover the new rules, open questions, practical considerations, and case study opportunities.
This presentation will prepare you to:
Learn the new Rules surrounding the Legacy IRA
Discuss tax implications
Discuss practical considerations of these donations
Review the target donor market
Discuss a number of open questions
CAPTURE THESE GIFTS!!!
Johnne Syverson is the Executive Director of the Charitable Giving Resource Center, an independent consulting firm specializing in the implementation of various Planned Gift strategies on an outsourced basis.    He has professional credentials as a Certified Financial Planner™ Practitioner (CFP®) and is one of only 2,100 practitioners in the United States who is credentialed as an Accredited Estate Planner (AEP).  He was one of the first practitioners in the nation to be awarded the Chartered Advisor in Philanthropy® (CAP®) designation.  With over 45 years' experience, Johnne serves as a resource to nonprofits, their donors and professional advisors in the area of charitable tax and estate planning, a strategy that enables individuals to increase their income, reduce taxes, and preserve their estate for their heirs and the charities of their choice.
He also serves as Vice President of Gift Annuity Services for the National Gift Annuity Foundation (NGAF), the largest independent sponsor for Gift Annuities in the country.  NGAF hosts CGAs for nonprofits of all sizes when it no longer makes to host CGAs themselves due to size, fiduciary liability, or state regulations.
Johnne is a past president of the Polk County Estate Planning Council, past president of the Mid-Iowa Planned Giving Council, and past president of the International Association of Advisors in Philanthropy (AiP), and an active member in the National Association of Charitable Gift Planners (CGP).  Johnne holds a Master of Science degree in Financial Services (MSFS) from the American College in Bryn Mawr, PA.
Johnne lives in Des Moines, IA who with his wife, Linda, have three children and nine grandchildren.
February 28, 2023 – New Opportunities with the Expanded IRA and a CGP Advocacy update for 2023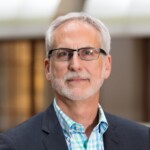 Michael Kenyon, President and CEO
National Association of Charitable Gift Planners
The IRA rollover has now been expanded to include life income gifts. Learn the specific limitations and opportunities this new legislation presents for donors and organizations. This presentation will also include an update on legislation that did not pass this year and CGP's ongoing activities and initiatives to improve and expand charitable gift planning.
Learning Objectives & Outcomes:
Legislative summary on the charitable giving provisions passed in the Consolidated Appropriations Act H.R. 2617
Specific limitations and conditions for eligibility of life income gifts in the recently passed legislation.
Summary of introduced bills to support charitable giving that did not pass in 2022 and plans for future reintroduction.
Review of CGP-specific initiatives, including requested change to the IRS Form 990, Section VIII and an update on efforts to improve the timely distribution of IRA beneficiary proceeds from financial institutions.
Michael Kenyon is president and CEO of the National Association of Charitable Gift Planners, the leading organization setting standards, providing education, resources, and advocacy for charitable gift planners. Joining the organization in 2012, Michael's responsibilities include overseeing the CGP staff based in Indianapolis, IN and working with a national network of nearly 90 councils throughout the country. He actively advocates for the over 6,000 CGP members to promote the value of charitable gift planning to legislators in D.C. and speaks throughout the country on the role of advocacy in the nonprofit sector. Michael has over 20 years executive leadership with community based, cultural, and professional membership organizations. He has recently served as Vice President for the Charitable IRA Initiative, co-chair of the Financial Awareness Foundation National Campaign and member of the international Board of Directors of the Percussive Arts Society.
March 28, 2023 – Considerations When Planning with Special Needs Families
Matt Stagner CFP®, ChSNC®
AVP, Voya Cares® Business Development

May 23, 2023 – TBA