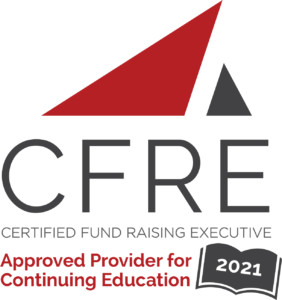 MIPGC offers seven educational breakfast meetings and an annual conference each year.  For the time being, sessions are being shared virtually.  If you have interest in any of the following sessions and would like to know how you can participate, CONTACT US.
Full 2021/2022 meeting schedule coming soon!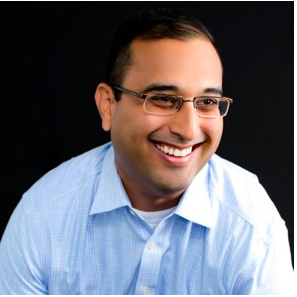 September 28, 2021 – "Getting Inside Your Donor's Mind! Science Based Strategies for Better Fundraising"

Speaker:  Cherian Koshy, CFRE, AFP Master Trainer, Director of Development, Des Moines Performing Arts
Cherian Koshy is a Certified Fundraising Executive and AFP Master Trainer with more than fifteen years of experience in a variety of non­profits where he has successfully helped organizations connect thousands of donors to causes they care about and raise tens of millions of dollars from foundations, governments, businesses, and individuals in the process. He serves as the Director of Development at Des Moines Performing Arts, one of the nation's premier arts organizations. As a member of the advisory panel for Rogare: The Fundraising Think Tank at the University of Plymouth, he has written a number of articles and contributed to a number of papers on fundraising ethics, professional development, and philanthropy in the US. He has been appointed by the governor to Iowa's Commission on Volunteer Service where he helps advance legislation to support volunteerism and engage Iowans in volunteer activity.  Nationally, he serves as a member of Association of Fundraising Professionals External Relations Committee as well as a regular presenter at the AFP International Conference and regional workshops on fundraising. Cherian was also one of the most successful debating coaches in the United States. His students won dozens of national and international championships. He is the author of one of the most widely used debating textbooks currently used and has taught thousands of students over the last twenty years.
October 19, 2021 – MIPGC Annual Fall Conference
CLICK HERE for conference recap!



November 23, 2021 – "A Legacy Donor Just Died. Now What?!?!

Speaker:  Fredrick B. Weber, Senior Wealth Advisor, National Estate Settlement Services Practice, Northern Trust Wealth Management
Your organization has spent years, perhaps decades, cultivating a large estate gift from a generous and reliable donor who has recently died. You attended the funeral, comforted the family and expressed your gratitude along with your condolences. Several weeks have now passed and you have heard nothing from the executor, the trustee or the attorney. Now what? Estate and trust gifts come in all shapes, sizes and degrees of difficulty. Executors, trustees, and the attorneys who represent them come with a wide range of variation in their fiduciary expertise, their work ethic, their level of transparency, their attention to detail, their commitment to the job, and their independence. Charities, while typically very worthy of a deceased donor's support, are sometimes viewed by the donor's family with indifference, suspicion and on occasion, outright hostility. Circumstances can be made even more challenging when an indifferent or hostile family member also happens to be the fiduciary responsible for the delivery of a charitable bequest. This presentation will explore some "ripped-from-the-headlines" case studies designed to illustrate some of the obstacles to productive working relationships among charitable beneficiaries and fiduciaries following the death of a donor, and how to avoid those obstacles, work around them, and ultimately, to overcome them.